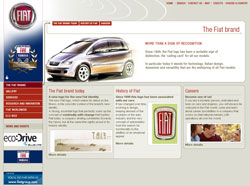 On April 30th, 2009 Fiat and Chrysler (now in Chapter 11 bankruptcy protection) entered into a "Global Strategic Alliance". You can read Fiat's press release here. As any automotive guru, the Fiat brand means to me "Italian". But beyond that, I needed to complete some research to answer "Who is Fiat?"
The Fiat Group, who owns Fiat automobiles, also owns Maserati and an 85% state in Ferrari. They also produce agricultural and construction equipment (CNH – Case Corporation, New Holland, Kobelco, and Steyr) along with trucks and commercial vehicles (Iveco). Here are links to presentations about Fiat Group and a history (with videos) about Fiat.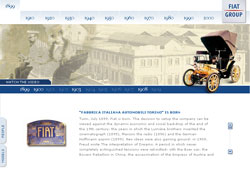 Fiat has been around since 1899, being one of the oldest automotive manufacturers still in existence. FIAT is an acronym for "Fabbrica Italiana Automobili Torino".
Fast forward 110 years. Today Fiat takes "Eco-driving" tips to the next level by using "eco:Drive". Using a USB thumbdrive that collects information as you drive, you then plug your thumbdrive into your computer. The Fiat application software on your computer helps you determine how to improve your fuel economy by analyzing your driving habits – reducing your carbon footprint. Watch the video about eco:Drive.
So now it is Fiat, Chrysler, Maserati, and Ferrari. Not a bad combination. However, I seem to remember not too long ago (1998) a company called DaimlerChrysler was formed. DaimlerChrysler only lasted until 2007, when Chrysler was sold to Cerberus Capital Management of New York – forming Chrysler LLC. So my question is…if Daimler AG couldn't turn Chrysler around, will Fiat be able to? I hope so.
What do you think? Will the Fiat alliance work?