In today's economy when a dollar needs to be stretched to two, the decision to fix your current car or to buy a new one may seem like a monumental task. Back in the 1970s if you were lucky enough to get 100,000 miles on your car you knew you were due for a new one or a major overhaul. But today, accumulating 200,000 miles or more is realistic – especially if you have followed scheduled service intervals. The essential question is "How do you decide if it is time to fix your car or to put your car to rest?"
The first thing you should do if you are having car problems is check your warranty. Your repair may be covered! Some vehicles have 3 year / 36,000 mile bumper to bumper warranties, while others have 10 year / 100,000 mile powertrain (engine and transmission) warranties. Vehicles have many different types of factory warranties: powertrain, bumper-to-bumper, corrosion perforation (rust), emission, and safety restraint. Read your warranty and determine what is covered. Did you purchase an extended warranty when you bought the car? If you did, read that thoroughly. Did you know that emission related issues (catalytic converter, engine control module) may have an 8 year / 80,000 mile warranty?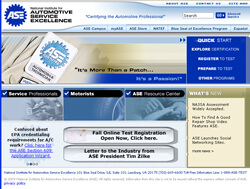 Ok, so your vehicle is a 1995 whatever with 150,000 miles on it, what should you do? This depends on the repair needed. If you need a new transmission or engine, you should probably look for a new (or gently used) vehicle. The cost of the repair would probably be more than the vehicle is worth. To check the "blue book" value of your vehicle, go to Kelley Blue Book online at www.kbb.com. If you find that the cost of the repair is close to or more than the vehicle is worth, then it is time to retire it (or possibly donate it to a charity). But if you just need new tires, shocks, struts, a tune-up, or a minor repair – then the cost to maintain and repair it is most likely worth it. The best way to assess the situation is to have an ASE (Automotive Service Excellence) certified technician evaluate your car's condition. You can find quality repair centers with ASE technicians at www.ASE.com (click on Motorists, then Find a Blue Seal Shop). Check with your local high school or technical college automotive program. These programs will commonly fix your car for the cost of replacement parts and a reduced labor rate. If you need new brakes and the school is currently teaching a unit on brakes, it is a win-win for you and the school.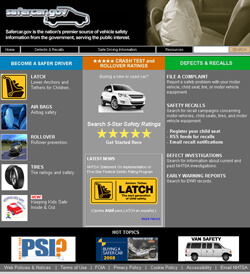 It is impossible to fully predict if your car will last another 50,000 miles. You can complete a little research to find out what issues cars similar to yours have. Go to www.SaferCar.gov and search vehicle defects, recalls, and technical service bulletins by entering your vehicle's year, make, and model. This information may give you a little insight on what you might expect in the future. It is not a crystal ball, but may show concerns for your particular vehicle. The best way to help your car reach 200,000+ miles without having to repair or replace a major component unexpectedly is to perform regularly scheduled maintenance. This means reading your owner's manual and following the servicing guidelines.
What do you think? What would cause you to fix or not to fix your car?