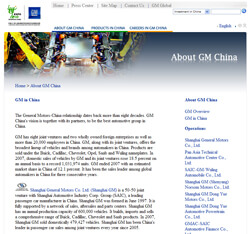 With all the mergers, acquisitions, bankruptcies, and restructuring, is there a true difference between foreign and domestic automakers?
Not really. In the past the big three in the United States were Ford, General Motors, and Chrysler. Chrysler is now 20% owned by Fiat. The Japanese big three automakers are Honda, Toyota, and Nissan. Many companies that were once thought of as making foreign cars are made in the United States. Among other places Hondas are made in Ohio, Toyotas in Indiana, and Nissans are manufactured in Tennessee. United States automakers manufacture vehicles or parts in other countries – for example some Fords are manufactured in Mexico and GMs in China. If you are concerned about "Made in USA", you need to look at the specific model and find out what percentage of the vehicle was manufactured and assembled in the United States. In reality, we are in a global economy where products are manufactured and sold throughout the world.
What do you think? Is there really a domestic automaker anymore?