According to AAA, approximately 32.9 million Americans will hit the road in their automobiles this Labor Day weekend (September 3rd – 7th) – this equates to about 1 in 10 Americans or 10% of the population (the U.S. population is approximately 307 million).
If you are getting in your car this Labor Day, you have about a week to get your car ready for the journey. What should you do?
1. Find out where your car is at in regards to servicing and perform the necessary maintenance as needed.
2. Check and readjust (if needed) your tire pressure. Always check tires when they are cold (before you drive anywhere). The correct tire pressure is on the tire placard, usually on the driver's side door or door jamb. Do not rely solely on your tire pressure monitoring system (if equipped, cars manufactured after September 1st, 2007 are required to have this system). While you are fiddling around with the tire pressure gauge and valve stem, take a gander at the tread. You don't want to be hydroplaning the next time it rains. Check your spare tire too! Put a quality tire gauge
in your glovebox.
3. Inspect your belts and hoses. One of the most common roadside failures is a broken belt or a burst hose.
4. Complete a light inspection. Replace any burned out bulbs. Check the bulbs all the way around and inside your car.
5. Assemble a roadside safety kit or purchase one online. Here's a good one – AAA 73 Piece Adventurer Road Assistance Kit
.
6. Clean your battery and have it load tested. Many auto parts stores and service centers will complete a load test on your car battery for free. Here is a link to a video on how to clean your battery yourself.
7. Replace your wiper blades…it's time if they are cracked or skipping across your windshield.
8. Find a reputable technician if you don't know how to open the hood and don't have a desire to learn. Look for shops that display its employees' Automotive Service Excellence (ASE) certifications. You have three different types of repair facilities to research: dealerships, chains, and independents. Use websites from the National Institute for Automotive Service Excellence, AAA, and Motorist Assurance Program to find quality repair facilities.
9. Plan your route using your GPS or an online map program like MapQuest, Google Maps, or Rand McNally. Or find your old fashioned printed map in your glove box (just make sure it is up to date).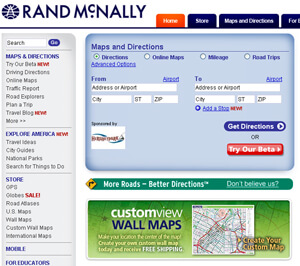 10. Book hotels online using discount coupons or club (AAA discounts) codes.
That's it! Enjoy your trip and be safe. And if you want to learn more about basic car care, go to www.AutoUpkeep.com.