I used to own a towing company in International Falls, Minnesota – the Ice Box of the Nation. And you would expect that the number of service calls in the winter would be more in the summer. However, due to more people traveling, business stayed pretty consistent all year long.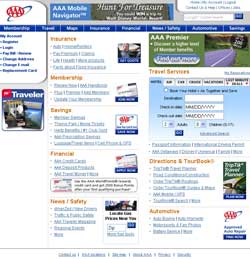 AAA, America's largest motor club, estimated today that they will complete 7.3 million service calls with 3.2 million of them resulting in a tow. See the press release here.
Many tows and roadside breakdowns can be prevented. Follow these basic recommendations:
Complete service intervals as required by the manufacturer. Check your owner's manual to determine when it is time to change the oil, transmission fluid, brake fluid, replace the timing belt (especially on interference engines) and serpentine belt, flush the radiator, etc. Gates Corporation has a consumer maintenance section on their website that is very informative.
Check your fluids each time you fill up with gas. Learn how to open the hood and check all the vital fluid levels. If you do determine a fluid is low, make sure you are adding the correct type to the correct place. One of the most common questions I receive in the Auto Upkeep Q & A Forum and via email is what an auto owner should do if they add oil to the windshield washer reservoir…or windshield washer fluid to the coolant reservoir…or power steering fluid to the brake master cylinder. Believe me, I have heard of every possible mix up that could happen. Double check, no triple check to make sure you are adding the correct type of fluid to the correct location…and don't overfill. If you aren't sure, stop at your local service center for assistance.

Tire Placard example from our Auto Upkeep book

Check your tire pressure and tread depth. To find the correct tire pressure for your vehicle, look at the tire placard – usually located on the driver's door jamb (don't just go by the max pressure rating on the tire sidewall). Having ample tread depth is just as important in the summer as it is in the winter. When it rains, you don't want to be hydroplaning. Check your spare tire too. I had received numerous service calls from stranded motorists that had a jack, the physical capability to change the tire, the know how, but their spare tire was flat too.
Clean your battery and have it load tested. Here is a video link on how to clean your car battery. Did you know that most lead acid car batteries have a life expectancy of 5 years? Many auto parts stores and service providers will load test your battery for free. AAA estimates it will replace or jump start 1.3 million batteries this summer. Will one of those be yours?
Check your status. Do you have a motor club? Do you have towing on your insurance policy? Know what you have now so if you need assistance this summer you know who to call. It is a good idea to store the numbers in your cell phone, so they are easy to access if you need them.
What do you think? Is your car ready for summer?