Today there is a "New GM". This morning General Motors exited from bankruptcy. But now the difficult task begins…how to become profitable. In the GMBlog, Fritz Henderson GM President and CEO stated his priorities as (in this order) "customers, cars and culture".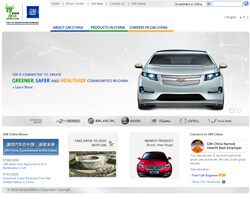 If US sales can't save GM, maybe China sales will. Who would have thought that Buick, a nameplate lagging in sales in the United States, would be a leader in China? GM posted a 38% sales increase in China from the first half of 2008 to the first half of 2009. You might say, what recession?
So now the billion dollar question is (at least for taxpayers who own a part of GM)…will GM survive and thrive?