Written by a Guest Blogger
Beauty is in the eye of the beholder and the aesthetic features of a car make no exception. Since beauty is highly subjective and transient, automotive enthusiasts appreciate differently the exterior designs of a certain automobile. Nevertheless, there are at least ten classic models bestowed with iconic and sleek looks that have stood the test of time throughout the history of the automotive industry. Below are top 10 best-looking automobiles of all time, listed chronologically. All these automobiles were developed within a twenty-year period and they mark the graceful evolution of exterior design in this industry, while maintaining a classic allure and timeless elegance.
1. 1954 Mercedes-Benz 300 SL
This all-time classic and slick 1954 model with a minimalist appearance produced by the renowned German automotive manufacturer is touted as the first-ever non-racing car equipped with fuel injection as well as the fastest consumer-oriented top-speed car in the world. Its impressive aesthetics, with easily recognizable gull-wing doors are highly appreciated to this day by car collectors worldwide. This two-seat sports car model was later produced as an open roadster version and it is the precursor of the modern 2012 Mercedes-Benz SLS AMG.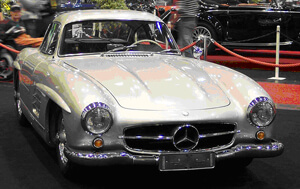 2. 1961 Ferrari 250 GT California
This classic and aesthetically appealing model developed by the famous Italian sports car manufacturer is not only the ultimate symbol of luxury and speed, but also of supreme beauty. Touted by many automobile connoisseurs as the most beautiful to have ever been manufactured, thanks to its enthralling exterior design, this 1961 edition is a rare and highly prized car. Famous owners of this automobile include James Coburn and Jay Leno. Car collectors consider this short-wheelbase model among the highly valuable automobiles in the world. This sleek car auctioned in 2007 for $4.9 million and in 2008 Chris Evans set a world record for the highest price ever paid for a car when he paid almost $11 million for this vehicle. This model is the precursor of the 2012 Ferrari California.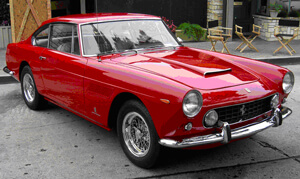 3. 1963 Chevrolet Corvette Sting Ray Coupe
This vintage 1963 model was the first Chevy independent rear suspension and the first American car equipped with hidden quad headlamps. The stunning Sting Ray design of this 2-door coupe, the first ever in the Corvette history, features a "divided window" rear glass, which is deemed as part of the highly distinctive styling elements in the entire automotive industry. This 1963 futuristic fastback with amazing aerodynamics of its exterior design, marking the debut of the second-generation Corvette is highly valued to this day by car enthusiasts across the globe. This model is the recipient of the award for Engineering Excellence, presented by "Car Life" magazine and it is the precursor of the modern 2013 Chevrolet Corvette.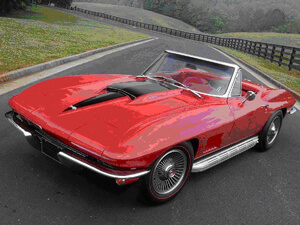 4. 1964 Aston Martin DB 5
Hollywood has made this luxury grand tourer very famous, through its strong connection with the James Bond series. This iconic and exquisite model is easily recognized, being the first cinematic James Bond car. It featured for the first time in the 1964 film "Goldfinger", the third movie of the James Bond series, starring Sean Connery. This movie used the original Aston Martin DB5 prototype and the Oscar-winning James Stears certainly helped rise this car to fame, when it created using special effects the lethal silver birch DB 5 for James Bond. This classic and elegant model also appeared in other movies of the series, including "GoldenEye", "Casino Royale", "Tomorrow Never Dies" and even in the latest James Bond film, the 2012 "Skyfall", starring Daniel Craig. Its successor is the modern 2012 Aston Martin V8 Vantage.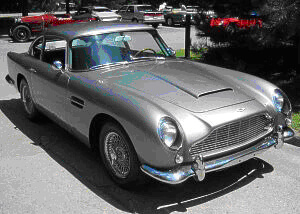 5. 1965 Jaguar E-Type
The famous Italian motor racing driver and businessman Enzo Ferrari, nicknamed "il Drake", praised this 1965 model as the most aesthetically appealing cars ever created. Combining exceptional aesthetics, competitive pricing, top performance and in-board rear brakes as an innovation, this British sports car is an icon of the 1960s motoring. This lightweight model ranked at number one in the Daily Telegraph s list of "100 most good-looking cars of all time ". More than 70,000 cars of this model have been sold in the world. It is the precursor of the 2012 Jaguar XK.

6. 1966 Ford GT40
Considered by specialists as being among the automobiles with a very low ground clearance, reaching only 40 inches tall, this timeless 1966 racing model was originally manufactured to win long-distances car races against the Ferrari sports cars. It was the first car designed and build in the US to win all the prizes at Le Mans, being the only automobile to have won the 1967 endurance racing circuit known as Le Mans in all three places. The contemporary Ford GT model pays tribute to the classic 1966 Ford GT 40.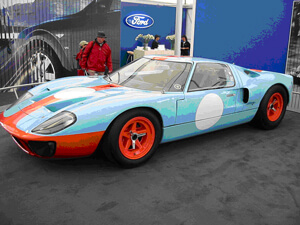 7. 1967 Ferrari 275 GTB /4
This Italian model was a premiere at that time, being the first of its type to incorporate the transaxle innovation, where both the transmission and rear axle are integrated for optimum balance on the road. The first Ferrari without wire wheels, this slick 1967 model was an updated car in the late 1960s, incorporating new bodywork, a four-cam engine and a more compact head. This sleek coupe ranked at number seven on the "Top Sports Cars of the 1960s" list, being able to hit 165 mph (266 km/hour) and it is considered the greatest of all time. This classic beauty with distinguishable design is the precursor of Ferrari F12 Berlinetta.

8. 1970 Dodge Challenger R /T
This timeless American model was the first created for "E-Body" and according to specialists, 1970 was a "great year" for E-body models. This legendary and top-performance convertible was equipped with a 426 Hemi engine, a backup light right in the middle of the rear and as a first, it came in vibrant and flamboyant colors such as "sublime green", "go-mango orange", "plum crazy purple" and "panther pink". Jay Leno owns this 1970 model. This 1970 model appeared in the existentialist movie "Vanishing Point" ( a white version) and its successor is 2012 Dodge Challenger.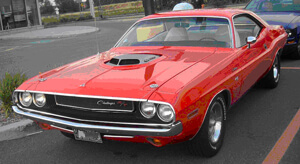 9. 1971 Lamborghini Miura SV
Dubbed as the first-ever exotic car, the aesthetically appealing aspect of this luxury automobile has made it highly prized among car collectors worldwide. This two-door coupe has also pioneered the trend of high-performance, mid-engined (V12), two-seater sports car and it was at that time the fastest production road car available on the market. The revolutionary design and slick styling of this model has made it the flagship car of Lamborghini. The modern day successor of this 1971 model is the Lamborgini Aventador roadster.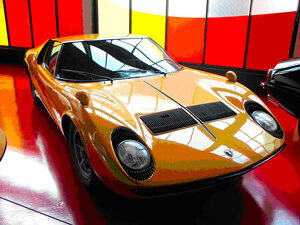 10. 1973 Porsche Carrera RS
This all-time classic model is the precursor of the modern day Porsche 911. It displays timeless elegance and a graceful allure and it is equipped with wider rear fenders, larger brakes, fuel injection and rear tires. This 1973 version is very powerful albeit lightweight and its exceptional beauty and has stood the test of time, making it highly appreciated and valued by car enthusiasts and collectors all across the globe, who consider it the greatest Porsche classic of all time. This model is also very popular with Hollywood celebrities, including actor Jerry Seinfeld.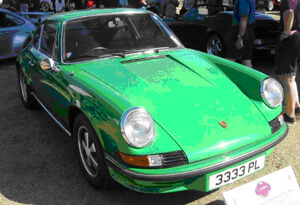 Author Bio: Bradley Taylor is an automotive blogger, journalist and enthusiast. He also contributes to other and on behalf of other motoring publications such as Premium Cars Direct, BMW, Nissan, Audi and Ford. Connect with Bradley on Google Plus.