As Lightning McQueen would say, "Speed. I am speed." Ok, putting Disney-Pixar film Cars quotes aside…if you want raw power to cruise on the real Route 66 take a look at the 2012 Camaro ZL1.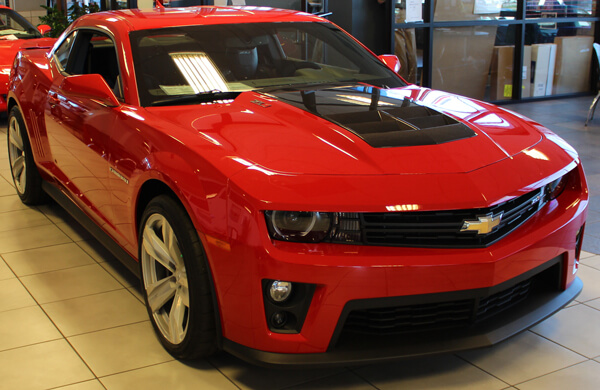 The 2012 Camaro was inspired by the 1969 Camaro ZL1. In 1969, only 69 production vehicles were made…your chances of obtaining a 2012 ZL1 are a little better. Check out HowStuffWorks.com to learn more about the 1969 Camaro ZL1.
Back to the future…or at least 2012. First let's look at the under the hood specs.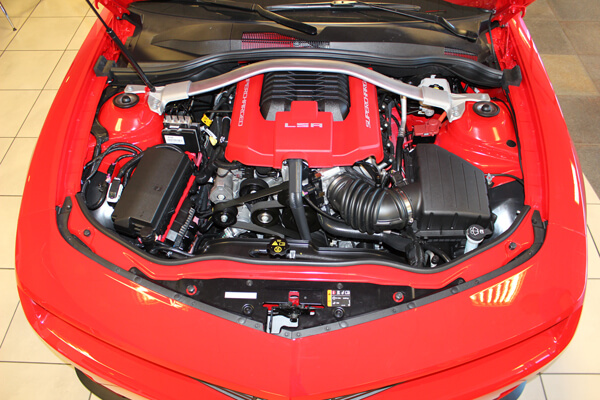 A 580 Horsepower engine with 556 lb-ft of torque can get this 4,120 lb beast from Zero to 60 in 3.9 seconds…all without manual shifting. But who wants an automatic in a rocket like this? The standard transmission is a 6-speed manual with a short-throw shifter. I guess you will just have to buy one to see if you can beat the Zero to 60 rating that the technologically advanced 6-speed automatic serves up. With either tranny, the 6.2 Liter Supercharged Aluminum V8 is sure to set you planted in the driver's seat reaching the quarter mile in 12 seconds. While you have the pedal stomped to the floor, you want to keep your eyes on the road. The Head-Up Display will help keep your eyes focused straight ahead. If you do decide to take corners to get the ultimate feel, the Magneto-Rheological Shock system adjusts the suspension at 1000 times per second depending on input from sensors that identify the yaw, dive, squat, pitch, and roll. The Performance Traction Management system will give you the handling you want – on or off the track. If you think all this speed and performance will put too much heat on your engine or tranny…the ZL1 comes standard with factory-integrated auxiliary coolers. For braking, the ZL1 front brakes have, count them, four-piston calipers in the rear and six-piston calipers in the front cooled by integrated brake ducts. The carbon-fiber hood scoop (or more precisely called an air extractor) is not only good looking but also functional. It helps reduce lift by channeling the air that enters the lower grill to escape through the hood. Nice, very nice!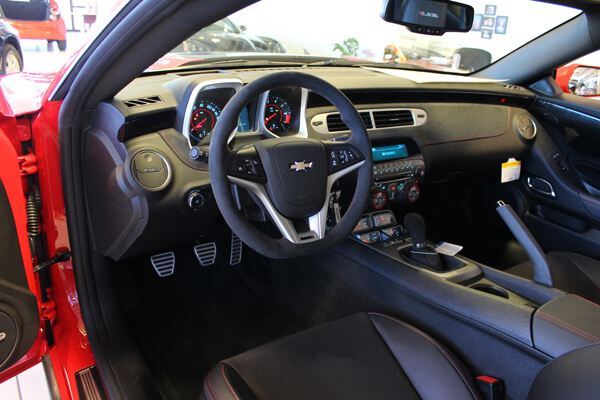 With an MSRP starting at $54,095 I can't imagine many Camaro ZL1s will be sitting on showroom floors for very long. The one I looked at was already sold. If you want one, try contacting Derek Ohlert (800-725-5800) or one of the other friendly sales staff at Reliable Chevrolet in Southwest Missouri. They might be able to track one down for you.