Written by a Guest Blogger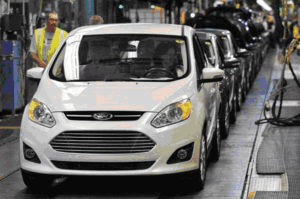 Hybrid cars are bought for a number of reasons, the most prominent of those being saving on fuel expenses and being kinder to nature.
While hybrid cars do give a better mileage and are gentler on the environment than the non-hybrid ones, they also require proper upkeep to consistently deliver an efficient performance. It is not unusual for electric vehicle (EV) buyers to cry foul not long after their purchase. "My battery just died!" being the most common refrain.
The best way to avoid disappointment is not to buy an EV based on exaggerated expectations and to look after it well. This post points out some ways you can ensure your hybrid car stays in good health and serves you to the best of its ability.
Fully realize the potential of your car's battery
Batteries of hybrid cars are expensive so replacement is costly. Luckily, their maintenance is neither costly nor difficult.
Batteries need to stay at a certain temperature for optimum performance. Severe weather is bad news for an EV which is why some of the hybrid models have in place a system that regulates the battery's temperature. In cold weather, when the battery also turns cold, this system kicks in to keep it warm. Similarly, in hot weather the system cools down the battery to help it charge efficiently.
This, naturally, consumes power and has an effect on the longevity of the battery's life. Therefore, always keep in mind that a hybrid car's battery needs to be charged to the right degree at the right temperature for a longer-lasting performance.
Not all EVs come equipped with such weather or outside temperature-responsive systems, so ideally this is something you should consider before purchasing a hybrid. For best results, make it a habit to park your hybrid car in shade if you live some place that receives copious amount of sunshine all day, and park it somewhere warm when it's freezing. This alone will extend your hybrid's battery life.
Improve your driving style
The smoother you drive, the better your EV will serve you. Avoid accelerate fast-brake hard techniques. This is advisable not just for hybrid cars, but also for the non-hybrid ones. Keep a consistent pace and to slow down just take the pressure off the accelerator instead of turning to the brakes. A smooth drive always extracts a better fuel economy and prolongs your car's battery life. At higher speeds, switch to cruise control.
Some models utilize the energy produced during braking to recharge the battery (a technique known as regenerative braking), thus plugging a leak of energy which otherwise would have been lost as heat. Even if your hybrid car contains the most evolved form of this technology, we'd still advise you to avoid the brake-accelerate or start-stop style of driving.
Don't leave the vehicle unused for long
We are talking about leaving your EV unused for days on end. Chances are the battery may get discharged considerably, recharging which will require a lot of power. It's best not to let such a situation come to pass, much less let it be a regular occurrence.
Don't attempt DIY on your hybrid
Seriously, don't even think about it. Getting your car serviced at regular intervals should be a part of your contract with your dealership entered into at the time of the purchase. These visits will take care of all the components that ought to be functioning well in your hybrid.
The technology is still relatively new and while there may be a number of tutorials online about how to take care of this or that on your own, leave the problem solving of hybrids to the professionals.
Conclusion
As always do your homework before purchasing a hybrid car since for most of us it represents quite an investment. The battery life, the warranty extended, and the mileage promised should be paid particular attention to. Fortunately for us, we have a number of options in this regard to choose from. Research well and talk to other EV owners before settling on a model yourself.
Author Bio
Tracy Vides is associated with The Hartford, an insurance and financial services company, which specializes in AARP insurance. You can catch her on Twitter @TracyVides.