Starting an auto body shop can be a rewarding and profitable venture, but it's important to go into it with a solid business plan and a good understanding of the industry. In this article, we'll go over some specific steps you'll need to take in order to start a successful local auto body shop.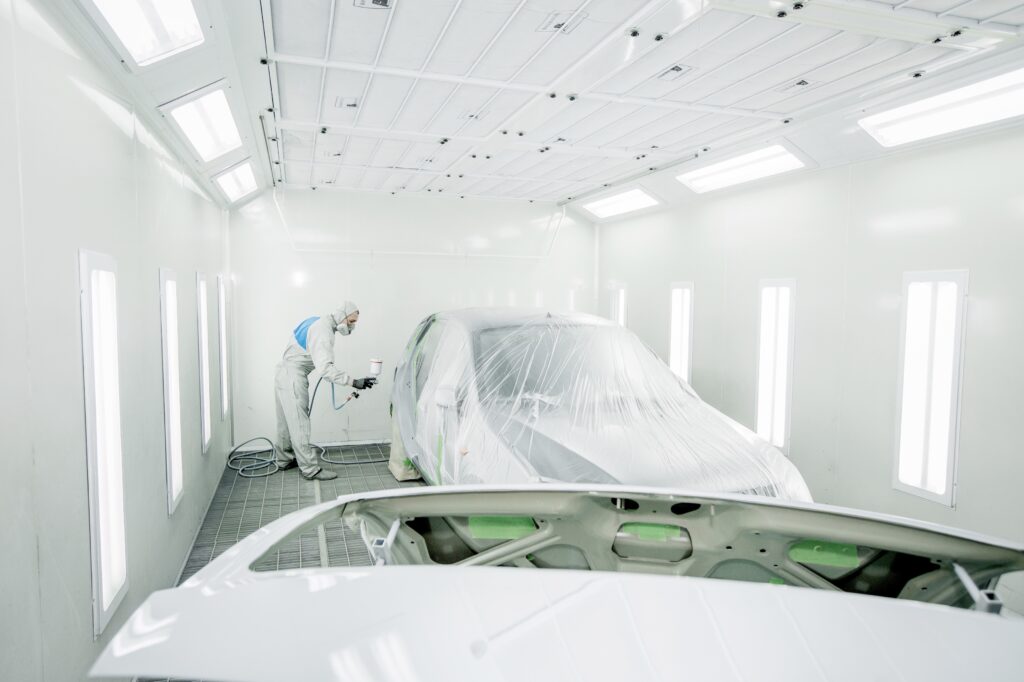 The first step in starting any business is to develop a comprehensive business plan. This should include information on your target market, competition, financial projections, and marketing strategy. Your business plan should also outline your goals for the business and your plans for achieving them.
Once you have a solid business plan in place, you'll need to secure funding for your business. This can be done through a variety of sources, including small business loans, personal savings, and investor funding. Be sure to research all of your options and choose the one that best suits your needs.
Obtain Necessary Licenses and Permits
Before you can open your auto body shop, you'll need to obtain the necessary licenses and permits. This will vary depending on your location, but typically includes a business license, a sales tax permit, and any industry-specific permits or certifications required by your state or municipality.
Finding the right location for your auto body shop is crucial to its success. Look for a location that is easily accessible and visible to potential customers, and that has enough space to accommodate your business. You'll also need to make sure the location is zoned for commercial use and has the necessary utilities, such as electricity and water, to run your business.
Purchase Equipment and Supplies
Once you've secured funding and found a location, you'll need to purchase the necessary equipment and supplies for your auto body shop. This will include things like a paint booth, tools, and repair equipment. Be sure to research different options and choose the best quality equipment for your budget.
Hiring the right staff is crucial for the success of your auto body shop. Look for experienced technicians and mechanics who have a proven track record of providing high-quality work. It's also important to have a receptionist who can handle customer service and scheduling.
Now that you have your business up and running, it's time to start marketing it to potential customers. One of the most effective ways to do this is through automotive pay-per-click (PPC) Google Ads and local SEO. PPC ads allow you to target specific keywords and demographics. At the same time, local SEO helps to improve your visibility in search results for customers searching for auto body shops in your area.
Networking is a key aspect of any business, even more so in a service-based industry. Building relationships with other local businesses and industry professionals can help you to get referrals and establish yourself as a trusted and respected member of the community.
Running an auto body shop is not a one-time task, it's a continuous improvement process. Keep track of your customer feedback, complaints, and suggestions. Based on this, you can improve your services, equipment, and staff.
Starting an auto body shop is a lot of work, but with a solid business plan, the right funding, and a good marketing strategy, you can turn your dream of owning your own business into a reality. Remember to stay organized, work hard, and always be willing to adapt and improve.
It's also important to stay up to date on industry trends and regulations, as well as stay current with new technologies and techniques for auto body repair. This not only helps you to provide the best possible service to your customers, but it also helps you to stay competitive in the marketplace.
In terms of marketing, it's important to not just rely on PPC and local SEO, but also to make use of other marketing channels such as social media, email marketing, and referral marketing. This way you can reach a wider audience and increase the chances of getting new customers.
Finally, don't forget to pay attention to the details, from the cleanliness of your shop to the way you interact with your customers. These small things can make a big difference in the perception of your business and can help to build a loyal customer base.
In conclusion, starting an auto body shop may seem daunting, but with a well-thought-out plan, proper funding, the right location, and an effective marketing strategy, you can set yourself up for success. Remember to stay organized and focused on your goals, and don't be afraid to ask for help when needed. Starting an auto body shop is a challenging but rewarding endeavor. By following these steps for how to start an auto body shop and staying focused on your goals, you can set yourself up for success and turn your dream of owning your own business into a reality.