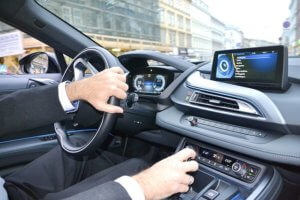 Image Credit – https://pixabay.com/en/bmw-auto-luxury-sports-car-708605/
Aren't you sick of hearing the same old advice to "shop around" for cheaper car insurance? We've all heard it…and yet we can't seem to find these low premiums everyone swears are out there. What's the secret? Glad you asked, because we're going to give you four car insurance discounts every driver should know about. You're not going to get any special discount beyond these four tips, because frankly, these are the only way the insurance companies themselves save. Let's consider one by one.
Is Your Car Safe?
How much do you think a wrecked car costs an insurance company? Thousands just for a single vehicle! Therefore, wouldn't it make sense to help the insurance company and yourself avoid a major collision, by reinforcing your car with standard safety features. For example, the safest and most theft-resistant devices for lowering insurance rates include:
Clubs
Alarm Systems
Automatic Seatbelts
Airbags
Anti-Lock Brakes
Traction Control
Daytime Running Lights
Multi-Discounts
Most car insurance companies cannot afford to lower your rate unless you give them something extra—this extra is oftentimes multiple insurance policies with them, and in most cases paying for a multi-discount does not actually cost you anything extra anyway, since you have to pay someone for health, life and homeowner's insurance anyway. Furthermore, adding more drivers onto the same car (as with multiple family members) may give you an addition discount, rather than just paying for one car on your own.
Drive Better and Keep Track of It
Driving better goes without saying, and avoiding traffic collisions, speeding tickets and any run-ins with the law goes a long way. However, a lot of motorists fail to report this good behavior and renegotiate with their insurance companies. If you mention your good driving record, and ensure that your public record indeed matches your memories of a good year (indeed, sometimes there is erroneous information on your file and so it's always smart to check it out once every several months) then your insurance company will usually offer you a lower contract if and when you call them up and ask for one. Some top companies are now offering additional savings for installing tracking devices, that keep track of your mileage, steering and other on-the-road data.
You can get a discount for:
3 or more years without a collision
No traffic tickets or moving violations
No lapse in liability coverage
Don't forget that even getting married or reaching the age of 35 and beyond is another discount and signing up with a new insurance provider with this new demographical information may be a way to save.
Discount Program Enrollment
Other than the old standbys, there are only a handful of other programs that can qualify you for lower premiums. These include discounts for driving your vehicle for fewer miles than the local average, for taking a defensive driving course, and for students still in high school or college with good grades and in between the ages of 16-24.
These are four discounts most car owners don't know about that can save you big bucks on their auto insurance rates. Why not start shopping around, now knowing the four avenues of savings? Infinity Insurance information is a good place to start. Sometimes just bringing these facts up to insurance companies makes all the difference. If your insurance company won't budge, remember that they are just one of many in your local area. Sometimes a change of venue is the only way you can start a brand new policy that benefits you.