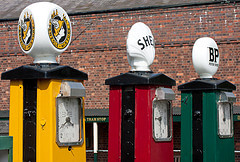 Anyone who's ever owned a car knows they drain money like nothing else. You think you've got it all figured out when you buy the vehicle. You've found a car at a great price, with a sensible finance option and your purse strings are happy. Then you drive it home and realise you've completely forgotten all the additional costs that come with driving!
In this post, we'll quickly identify the biggest costs involved in owning and running a vehicle. They range from the obvious to the hidden charges we all forget about. Let's take a look, shall we?
Tax – It's illegal to drive a car without full taxation in the UK. The difficulty here is that you can't calculate the cost until you decide on the car. Every vehicle falls into a different tax band, and the charges vary. You can help keep your tax costs down by choosing the right car. Many modern vehicles that are environmentally conscious now incur zero road tax, for example. Look out for these and save yourself some money.
Insurance – Again, it is illegal to drive without insurance. It's this cost that often catches drivers out, as it can get quite expensive. Like road tax, your charge is based on the type of car you drive. It is also calculated based on your personal circumstances. For instance, younger drivers are charged more, as they are statistically more dangerous. Again, get a variety of quotes on the cars you're looking at.
Fuel – Fuel costs are deceptively tricky to calculate! Petrol and diesel prices fluctuate heavily with the global market and can rise at any time. Not only that, but the claimed mile-per-gallon rate is often different to the real-world rate. You may find yourself guzzling more petrol than you anticipated. It's worth over-estimating your budget here and taking steps to lower your fuel use.
MOT and repair costs – As a car owner, it's essential that you keep your vehicle in good condition. Once a year, you'll have to fork out for an MOT or servicing charge. It's a vital health check that will highlight any problems. There may also be unexpected repairs or breakdowns to fix during the car's lifetime. Many car dealers, like motorlinedirect.co.uk, now include servicing as part of the deal. If this is on offer to you, it's worth taking. We suggest keeping an emergency fund with plenty to cover a big accident. You should also undertake regular car maintenance yourself to keep it in good condition.
Depreciation – You might not consider depreciation a running cost, but you should. From the moment you drive away from the dealer, you are losing money on your car. It happens at an alarming rate and it's something you must factor in. Of course, if you buy a secondhand car in the first place, you can avoid this process!
Parking – Finally, remember to think about parking costs. It's this cost that always catches drivers. Do you need a parking permit for your street? Or will you have to pay to park at work?

Have we missed anything major in this list? Make sure you stay money safe and budget for these essential costs!