Written by a Guest Blogger
Buying a Suzuki, or any car for that matter, should be an exciting time in your life. Whether it's a cool little Swift or a family-sized Grand Vitara, you're buying a model from one of the most respected manufacturers in the whole industry, famous for producing both stylish and reliable models throughout their range.
As a customer, you first have to make a decision between buying a brand new model and buying a used vehicle. This decision is often made for you based on your financial situation, but there is nothing wrong with buying second-hand cars, especially Suzuki's from trusted dealers such as Suzuki Brownsville.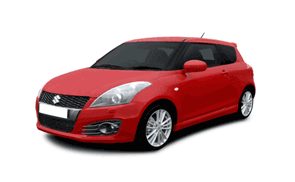 If you have decided on a second-hand model, your next consideration needs to be around your budget. If you have, for example, $5,000 to spend on your car you will need to remember to factor in tax and insurance. Some dealerships will pay for your tax as part of the purchase agreement, others will not and you'll have to arrange this yourself. It is a common oversight to think "I have $5,000 to spend on a car" when in actual fact you may have to reduce that by as much as $1,000 or even $1,500 to cover your insurance costs.
You do sometimes have the option to buy a vehicle on finance, paying for it in installments. If this is the case, make sure you take the time to think about how much you can afford to pay each month so that you don't end up regretting the decision several months down the line because you can't afford to do anything else or make other essential purchases or payments.
Next, make sure that you've done plenty of research so you can look around the car you've seen with some background knowledge. For instance, you can look into the fuel consumption, carbon dioxide emissions, value depreciation and reviews from owners of the same vehicle to see if it fits into your idea of the perfect car. Then, make sure you do thorough research on the specific vehicle when you get there. Look at all of the paperwork including the service history to see if it has had any major repair work done or if it is due any, and also look at the quality of the paint and bodywork to check for signs of damage or rust.
You should also be considered in your decision, not rushing into a purchase because if you do you may miss out on a better deal elsewhere or you could end up paying more than you wanted to. Visit different dealerships to see a variety of cars – even if they're the same model, you can still compare quality and price – and speak to people you know who own the same car or read online reviews.