Written by a Guest Blogger
The state of the UK roads is a constant source of concern for road users and now the Government is weighing in on the issue, attempting to establish ways to increase road safety. Young drivers are at the heart of the debate as 20% of accidents involve drivers aged between 17 and 24.
Over the years, car manufacturers and vehicle accessory makers such as brigade-electronics.com, have strived to produce and implement features that improve the overall safety of a vehicle. They have worked to reduce the number of accidents as well as the damage that is caused to both the car and the occupants should an accident take place.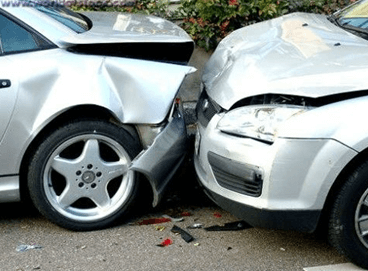 The New Age
As young drivers are often to blame for the high number of accidents and road incidents, the Government is proposing an increase in the amount of learning, which takes place.
As it stands, drivers are able to apply for a provisional license at the age of 16 with the view of passing a driving test and gaining a full driving license when they have turned 17. This is set to change and drivers will not be entitled to a full license until they are 18 years old and cannot apply for a provisional license until they are 17, but the changes do not stop there…
Implementing a Curfew
When a driver first passes their test, they are keen to be out on the road as much as possible, carrying multiple passengers and embracing the independence and freedom, which comes with the ability to drive. New drivers need to build confidence and an understanding of how to drive competently and safely.
The Government is considering the prospect of a curfew which restricts driving times and will prevent the common occurrence of new drivers travelling late at night, under the influence, or under immense pressure, all of which result in accidents. Young people are more likely to die as a result of a car accident than they are from drink or drug related complications.
Driving will be prohibited between the hours of 10pm and 5am unless a passenger over the age of 30 accompanies them.
The Proposal
The Government has considered a number of different factors that contribute to the high number of road accidents that involve young drivers and produced a full proposal that could be passed in the coming months.
Below is a thorough overview of the proposed changes…
Drivers can apply for a provisional license at the age of 17 but are unable to attain a full license until they are 18
They must complete 100 hours of daytime practice
They must complete 20 hours of nighttime practice
Once the driving test has been passed at 18, a green 'P' will be attached to their vehicle to let other drivers know they are a new driver
A driving curfew will be in place to prevent driving between the hours of 10pm and 5am
There will be a ban on all mobile phones, even hands free devices whilst driving
They are banned from carrying passengers under the age of 30
The legal alcohol limit will be reduced for young drivers
After a 12 month probation, drivers will attain a full license and all restrictions will be lifted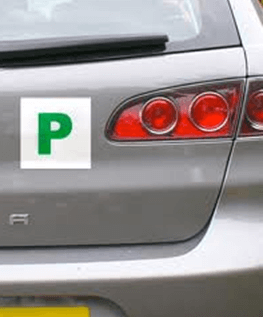 A fifth of all UK deaths on the roads involve those aged between 17 and 24 and the Government and campaigners are frantically trying to reduce the number of people that are killed in preventable circumstances.
Although the proposed changes are yet to take effect and it is uncertain whether they will, the new structure for young drivers could certainly significantly increase road safety.
This article was written by freelance writer and mother of three, Kathryn Thompson. Follow her on Twitter: @katht35