Written by a Guest Blogger
The Ford brand is synonymous with the motoring industry with models such as the Fiesta, Focus and Mondeo selling thousands each year throughout the past decade, with many going to new or inexperienced drivers looking to find their first car. When buying your first car, or one that hasn't been handed down to you anyway, you don't want to go splashing the cash on something brand new off the production line, so a used car becomes the option.
In this instance, you need to make sure that whatever model you're buying is roadworthy and reliable. Ford is known for being one of the most reliable brands on the market with cars that seem to run and run, and if you visit any Jennings showroom you're sure to find plenty of high quality used Fords that are perfect for new drivers.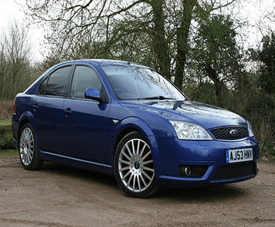 So having established that you want a Ford, what else do you need to keep your eyes peeled for? After all, it's not as simple as buying a car based on the badge because we all want something different from the vehicle we buy. One of the major things to look out for, of course, is the price of the vehicle. This is often the first thing prospective buyers look at whether they're shopping online or at a showroom.
Having a budget, and most importantly sticking to it, is essential to finding the best car for you and your needs. As a first time buyer, you often don't have a great deal of money saved up and you don't need anything too 'flash' with all the latest motoring innovations, you just need something that will get you to and from college or work safely, so set yourself a budget and don't go beyond it.
Next, look into the history and mileage of the car. While many cars will go on for mile after mile, some have lived particularly hard lives and may have undergone numerous different repairs. If the service history is filled with receipts for repair work you may want to steer clear because it could be that the car is on its last legs and you don't want to be breaking down on your way to college day after day.
Another important tip is to make sure that you take it for a test drive, and a significant one, not just around the corner. Make sure that you take it on a road you know reasonably well with junctions, roundabouts, twists and turns so that you can get a real feel for the power and handling of the vehicle and pick up on any positives and negatives. Also, where possible, get out of the vehicle and give it a thorough inspection under the bonnet, checking all of the dials and lights work and that the tyres are in good condition. You don't want to be sticking to your budget only to have to spend even more bringing the vehicle up to scratch.