Can you imagine a world without drink driving?
In the US, someone dies every 51 minutes from an alcohol-impaired driver.
In 2013 in the US, 10,076 people were killed in alcohol-impaired driving crashes.
On average 3,000 people are killed or seriously injured in drink-related collisions in the UK.
Nearly 1 out of every 6 deaths on UK roads involve intoxicated drivers.
In France, intoxicated drivers are the main factor in accidents, ahead of speeding.
The flawed human element – of drinking and driving – is ultimately the problem here. It's a global crisis. There might be a way to address the problem of drink driving from a technology perspective, keeping everyone on the road safe.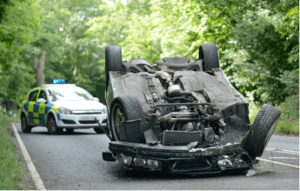 A select group of activist automakers including BMW, VW, Ford, and Toyota, are pursuing the possibility of engineering vehicles that would stop drink driving cold in its tracks. Encouraged and endorsed by The National Highway Traffic Safety Administration (NHTSA) in the US, the cars these automakers are envisioning would actively detect intoxicated drivers and refuse them the ability to drive, rendering the car inoperable – and these cars could be on the road in just five years!
US Transportation Secretary Anthony Foxx said: "Education, awareness and enforcement have succeeded in dramatically reducing drunk driving fatalities, but the advanced technology of DADSS brings enormous potential to save even more lives."
The handful of car manufacturers pursuing this technology and the NHTSA have publicly released plans to re-purpose a plan developed in 2008 called the Driver Alcohol Detection System for Safety (DADSS). DADSS has two primary methods for detecting an intoxicated driver:
Advanced sensors on the vehicle's steering wheel and door handles, which measure ambient levels of ethanol vapours in the driver's portion of the cabin.
An infrared spectroscopy sensor placed on the vehicle's start button or gear stick, which detects blood alcohol level in the blood just below the skin's surface.
Of course, both sensors are automatically calibrated to the legal limit of 80 milligrams of alcohol in 100 millilitres of blood (0.08) in the US, England and Wales. However, Scotland has followed many European countries with a lower limit of 50 milligrams of alcohol in 100 millilitres of blood (0.05); and some other countries have a zero tolerance. Thus, the sensors could be adjusted to lock the car if any blood alcohol concentration is detected, or set at a lower limit for the purpose of preventing under-age drinking.
One of the most amazing features of this newly revived AlcoLock technology is its speed. Working together, the ethanol sensors in DADSS can detect alcohol and give back a reading in just one second.
The consortium of manufacturers along with NHTSA, would like to see this previously underutilised technology become a standard feature in cars worldwide – just the same way seat belts and airbags became mandatory safety features decades ago.
However, the road to making such safety technology mandatory in all vehicles is a long and hard one, filled with some obstacles. When the DADDS system launches it will not be mandatory in vehicles and will cost about £252 (€357 or $400). This technology faces criticism from some, such as Sarah Longwell of The American Beverage Institute, who fear the car will be too effective and "will simply stop many responsible social drinkers who have a glass of wine with dinner from starting their cars".
While the technology still needs refinement, the renewed effort to make it a standard safety feature has been met with wide support from the public, car manufacturers and various awareness. However, the Automobile Association (AA) in the UK has been somewhat cynical, Edmund King, AA president warned "AlcoLock technology has been around for about a decade and may be useful to deter habitual drink drivers, but unless the government made the technology compulsory it would have little impact."
There are many pressure groups across Europe and the US who would welcome this AlcoLock technology being a mandatory addition to all cars, such as Mothers Against Drunk Driving (MADD) and Drinkaware.
If progress continues at its current pace, the plan to have DADSS AlcoLock technologies ready to be implemented into 2020 car models could quite easily become a reality.
This blog post was contributed by HR Owen.