The NBC Today Show reported on a story regarding a runaway Toyota Prius in California. This report, along with numerous others, really questions whether Toyota has figured out its "Sudden Unintended Acceleration" issues. After recalling 8 million+ vehicles for floor mat entrapment and sticky accelerator pedals (by fixing it with shims), have Toyota engineers really diagnosed the problem correctly? It is true that the floor mats and sticky accelerator pedals are probably an issue, but are they the only issue? Is the vehicle electronic throttle control system to blame? Many customers are still experiencing issues even after their vehicle has been "fixed" by the recall. Toyota, in congressional hearings, was confident that the vehicle electronic throttle control system is not to blame. What a nightmare for Toyota, NHTSA (National Highway Traffic Safety Administration), and especially for Toyota owners.
Watch the Today Show video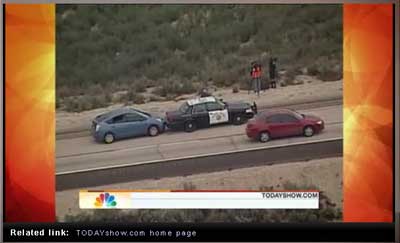 UPDATE:
As reports flourish about this driver's credibility (see this USA Today Article), Toyota released a video clarifying that hybrid models have a brake override system. Watch below.