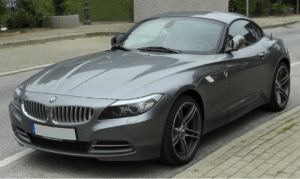 Image Credit M 93
Car leasing can be a complicated business. You need to make sure you select the right models, and you need to work hard to get a good deal. At the end of the day, companies that provide these vehicles need to make a profit, and so leasing could become an expensive experience if you get it wrong. Opting to do that instead of buying outright could be a wise move if you have a business though. The entire payments for your vehicles can be taken away from your company's profits. That will help to lower next year's tax bill and make sure more of the cash you've made is spent within your firm. While it is important that corporate clients present a professional image, leasing is also a good idea for some families too. Just make sure you do lots of research before signing on the dotted line. The last thing you want is to get home and realise you've made a bad decision.
There are lots of different car leasing companies around in the UK at the moment, and so you could be spoiled for choice when it comes to selecting the perfect model. One of the main advantages to obtaining vehicles this way is that you are free to swap and change them whenever you feel like it. That is unless you decide to agree to a long-term lease to drive prices down. Until you are 100% satisfied with your choice, it will be wise for you to rent on a month by month basis. So long as you find a car you're happy with, you can then negotiate cheaper prices for more-lengthy contracts. Some leasing firms will even allow you to purchase a vehicle from them if you have loaned it for more than a few months. Even so, some people use this method of getting cars for the wrong reasons.
Leasing because you don't have much cash
Leasing solely because you don't have much money to spend isn't always a good idea. Unfortunately, you could still end up with huge bills if anything goes wrong. While any exterior damage to the vehicle caused by collisions should be covered by the insurance you receive, the same cannot be said for issues inside the car. Leasing can become very costly if you opt for a model with top of the range leather seats and allow your children to sit in the back. They might not mean to cause problems for you, but damage to the interior of a lease car could mean you're landed with a huge bill when the time comes to take it back.
Leasing because you want a more-luxurious car
While renting cars does mean you can afford to go for a more-luxurious model, doing so for that reason can be an unwise move. That is the case in most circumstances, unless you're loaning the vehicle for business use. Company bosses need to impress their customers and clients, which is why turning up to meetings in the new BMW or Mercedes is a good idea. That will help to make the people you visit a little more confident in your products or services. However, people with a family to think about shouldn't lease high-end models just to keep up with the Jones'. At the end of the day, the amount you spend over the course of a year on a top quality model when leasing could be enough to purchase an average car outright. That said, some providers do offer low prices. For instance, you can lease Audi's at Leasing Options for next to nothing these days.
Leasing because you like the aesthetics
Whether you're a business or private lender, you should never choose a car based on looks alone. Performance, reliability and safety are far more important. Also, there are many green cars hitting the markets over the next few months. For that reason, you should consider getting something that is a little more economical. The last thing you want is to spend hundreds of pounds of fuel each week when you only travel a few short miles to work. That said, it makes more sense to get something with a smaller engine size if you commute long distances on a regular basis. You just have to assess your situation and make a judgement based on the facts.
Leasing because you saw a car on Top Gear
You might not realise this, but car manufacturers pay a lot of money to have their vehicles featured on some of the top industry-related TV shows. That means you cannot trust what you hear on those programs. Just because high profile car host says a car is fantastic, that doesn't mean he really thinks it. You would do a lot better by visiting websites that publish reviews from people who own the vehicle in question. Luckily, there are lots of good sites around these days that do that, and so you shouldn't have to work too hard. Just search on Google, and you'll find everything you need to know.
Leasing because you have a bad credit history
All car leasing firms are going to perform a credit check to see what your history is like. So, don't think you should take this route just because you've been turned down for finance. If the dealer is unable to offer you a vehicle because you have a terrible credit rating, you will almost certain encounter the same response when trying to arrange a lease. Unfortunately, the only viable option open to you in that situation is to start saving. At the end of the day, you should never have something you can't afford anyway.
Now you know about all the wrong reasons to lease a new vehicle, you should be ready to focus on the right ones. Leasing cars is a brilliant alternative to buying if you only need an automobile for a short amount of time. Also, it's a fantastic way of trying out lots of new models before deciding which is worthy of a purchase.
Enjoy!