Written by a Guest Blogger
You've gotten your car detailed and placed ads to sell it. What happens when you actually get a buyer? This guide will get you ready to make the handoff to the new owner.
Before the Sale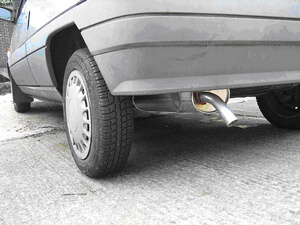 First of all, completely cleanout your car. Buyers don't want to sit on your old burger wrappers when they're test driving, nor do they want to see your ratty old sweatshirt or child seat in the back. They want to envision themselves owning it, and this means no garbage or random personal items lying around your vehicle.
Do your best to make your car pretty – or, as you may have heard in home buying, give it curb appeal. Wash and wax it, buff out scratches, and get rid of stickers and personalization.
Get your ducks in a row to ensure that your car is ready to be sold. Have your title on hand and check that it's in your name. If you have service records, prepare them. Some dealers have these on file, so if you had all maintenance and repairs done at the dealer, you may ask for that history.
Make Sure Your Care is Free
If you have any liens on your vehicle, you will need to clear these before you can sell it.  Liens may be held by your bank or another creditor, such as a mechanic or the IRS. You must satisfy the lien-holder's claim — generally with a payment — before you can sell your car.
An Inspection Report
If you have a trusted mechanic, you may ask for an inspection report so that you have it handy for prospective buyers. When buying a used car, it is only natural to ask whether it is mechanically sound.  Several dealersalso offer pre-purchase inspections. But even with the report on hand, some buyers may want to have their own mechanic inspect it. Allow them to do this at their expense, but go along with them.
A few states, such as Maryland, require a safety and/or smog inspection prior to registration. In states such as Washington, it varies by county. Generally, this is up to the new owner, who has to register it and pay those fees.
During the Sale
To legitimize the sale, there are some papers that both you and the seller will need to fill out and sign. Some states require you to pass the license plates on to the new owner, while other states have you keep your license plates. Check with your local DMV or Department of Licensing before you sell your car to find out.
Bill of Sale
Your bill of sale should have the year, make, and model of your car, as well as the Vehicle Identification Number (VIN) and mileage. Include the statement "sold as-is" and to whom you sold it (you might want to get their full name and address). While some states consider signing over the title the same as a bill of sale, it doesn't hurt to have both. Visit your state's DMV or DOL for more information.
The Title
On the title, record the reading of your odometer (how many miles the car has been driven), and sign it over to the new buyer. Again, some states use this as the bill of sale, so keep a copy of it for yourself.
After the Sale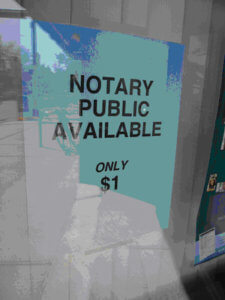 It's not time to relax just yet; there is still some paperwork you must file to finalize the sale and ensure that you are not liable for it, now that it is no longer in your possession. Again, please check with your state, as there may be some extra steps.
Insurance
Be sure to notify your insurance company that you no longer own the car. Either cancel it or transfer coverage to your new vehicle.  21st Century Auto Insurance has some helpful tips to assist you with whatever issues you may run into.
Check with Your State
This is a general guide and does not cover all laws in all states. Please be sure to check with the DMV or DOL in your state to ensure you comply with your state's specific laws. Good luck with your sale!
Sources
[1] https://www.edmunds.com/sell-car/10-steps-to-selling-your-car-pg6.html
[2] https://editorial.autos.msn.com/listarticle.aspx?cp-documentid=1182405&page=2
[3] https://www.edmunds.com/sell-car/10-steps-to-selling-your-car-pg9.html
[4] https://editorial.autos.msn.com/article.aspx?cp-documentid=434691
[5] https://www.edmunds.com/sell-car/10-steps-to-selling-your-car-pg10.html
[6] https://www.mva.maryland.gov/Vehicle-Services/REG/buyvehicle.htm#selling
[7] https://www.edmunds.com/sell-car/10-steps-to-selling-your-car-pg3.html
[8] https://editorial.autos.msn.com/article.aspx?cp-documentid=434690
Photo Credits
Pic 1 – Credit: janetmck w/CCLicense
Pic 2 – Credit: Joelk75 w/CCLicense
Pic 3 – Credit: edkohlerw/CCLicense
Pic 4 – Credit: StickBus w/CCLicense