Many people buy classic cars with the intention of restoring them to their former glory. They are then driven on weekends or to special events like classic car shows. But for some people, classic cars get used as daily drivers.
These people prefer to drive their classic cars each day. That's because they offer a rewarding drive compared to newer, more-modern cars. If you drive a car that's thirty or more years old, it will be obvious that it won't have the same luxuries and technology as today's cars.
The good news is that you can give any classic car the 21st century treatment! In today's guide, I will show you how you can turn your classic car into a practical daily driver that's just as good as today's modern cars!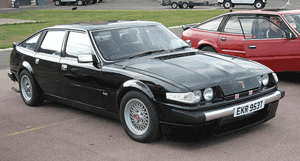 A note on modifications
If you make any major changes to your classic car, it's important that your insurance policy covers your mods.
With classic car insurance in the UK, you can choose policies that allow declared modifications.
It's important to check your insurance includes such provision for modifications. If you have an accident and it becomes clear your modded classic is listed as standard, your insurance might become invalidated. That means you are driving around without valid insurance!
Brakes
Safety is of paramount concern when you drive any car on a public road, regardless of the car's age. The thing about classic cars is that some have pretty archaic braking systems.
Things like ABS, electronic stability control and disc brakes were not common in cars made decades ago. As you are planning to use your classic car as a daily driver, it is important you upgrade its braking systems.
The first step is to renew the metal hydraulic brake lines. They go from each wheel to the brake master cylinder into the engine compartment. The thing about these brake lines is that they can corrode (i.e. rust) over time. Replacing them will ensure many years of reliable service. Replace the rubber lines too…they crack over time.
Next, fit disc brakes all round if aftermarket kits exist.
A new dual-circuit (dual reservoir) master cylinder will provide braking power even to either the front or the back if there is a leak on one of the other circuits. Older classic cars only have single-circuit master cylinders. As you can imagine, if there is a leak in a single-circuit system, you'd have no braking power at all!
Engine cooling
Most classic cars use a crude cooling system for their engines. As you know, fans ensure that engines get kept cool when the car is stationary or driving at a slow speed. The fans used in many classic cars were viscous.
That means the fans operate using the engine's speed. They usually have a thermostatic "clutch" that engaged or disengaged at certain vehicle speeds. The problem with such fans is that they didn't always do a good job at stopping engines from overheating.
Today's modern cars use electric fans. They connect to the car's 12-volt electricity system. And they operate by means of a thermostatic controller. They are more reliable than viscous fans, cheaper to buy and easier to install.
As you might get stuck in traffic at some point in your classic car, it's important to ensure the car doesn't overheat. If aftermarket kits exist, you may want to fit an electric fan to your car.
Electronic ignition
Does your classic car use an old distributor-based ignition system? If so, one thing you will know is that such systems need frequent adjustments or replacement.
The cars of today use electronic ignition systems. A "coil pack" replaces the distributor cap and rotor, and the whole conversion can be done. There are plenty of electronic ignition conversion kits that you can buy. And each will increase your car's reliability!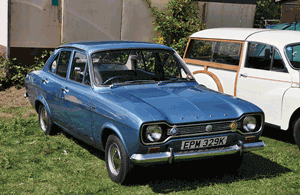 Battery
Older cars can sometimes take a bit of effort to start on a cold winter's morning. One thing you can do to make the experience better each morning is fit a heavy-duty battery with plenty of cold cranking amps.
The size of the battery that comes with your car as standard might be OK for a standard vehicle. But what if you plan on upgrading or adding accessories that use additional electricity, then you may need a beefier battery.
Lighting
Let's face it; you and I both know that the lighting systems in classic cars aren't as good as the ones used in today's cars. In the UK because of vehicle testing laws, you won't be able to fit HID lights in your headlight lenses without getting fined by the police.
What you can do is upgrade the bulbs to better-performing ones, as long as they use the original lens or holder fittings. The good news is the market is awash with lighting upgrades.
Osram Night Breaker headlight bulbs, for example, claim to offer up to 110% extra brightness. And for the back of your car, you can retro-fit LED tail light bulbs. They are brighter than standard bulbs, and yet they use less electricity.
You can even use LED bulbs for your interior lighting too! Some folks might just replace the interior light by the windscreen. Whereas others might also replace dashboard and centre console bulbs with LED ones as well!
Wipers
Not much has changed over recent decades when it comes to wiper blade technology. Most of today's cars use flat-blade wipers rather than ones with metal arms.
The benefit of flat-blade wipers is that they work well at high speeds. Whereas conventional wipers tend to judder or smear. They are simple upgrades, and you can get flat-blade wipers for pretty much any car.
One downside to flat-blade wipers is that they cost a bit more than conventional ones. But, in my opinion, the benefits far outweigh that downside!
In-car entertainment
8-track and cassette tapes are old obsolete technology. Today's cars feature head units that play CDs. And they offer wireless Bluetooth connectivity to MP3 players and smartphones.
You can even upgrade to a head unit that offers DAB digital radio; a perfect way to bring your car into the 21st century!
Thanks for reading today's guide. See you soon!