Written by a Guest Blogger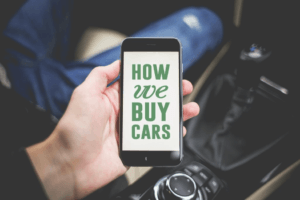 It's a war out there for car dealers.
Okay, so there isn't too much paid arson going on, but that doesn't mean competition isn't fierce. Technology is the weapon of choice. But as consumer behavior and access to information changes the game, many dealerships aren't adapting.
The best dealers out there understand that for every aspect of the business from the basics and onwards, you can't rely on assumptions. Whether it's legal basics such as the meaning of surety bonding or delving into the latest studies on consumer behavior, knowledge is your best weapon.
With that in mind, here are five ways that technology is changing the way people buy cars and how this will affect dealers.
1.   Information, Information, Information
Information is the overriding force shaping the auto dealer industry today. The balance of power between the salesperson and the consumer has shifted massively in favor of the latter. Consumers traditionally researched car purchases by visiting dealerships, but that research has now shifted online, so that the average consumer now visits fewer than two dealerships before purchasing.
This means that auto dealers need to make a fundamental shift in how they approach customers. The main way to do this is by treating your consumers as informed and empowered buyers and having salespeople shift their focus to assisting buyers in their purchase, instead of attempting to drive their behavior. Your tools for this include some of the other technology that's changing the industry.
2.   The Car-Buying Weapons of the Future: Handhelds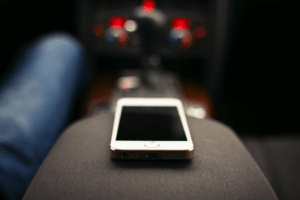 It's not only about the amount of information out there, it's very much about when and where it's available. That's where handheld devices have changed things so dramatically. Nearly everyone who steps onto a car lot has a smartphone on them, giving them almost unlimited access to anything they would want to know about a potential purchase.
However, what often gets left out is how dealers can even the odds with their own handhelds. Car and motorcycle dealerships are just starting to unlock the potential of iPads on the lot. This means internal communication and especially inventory management have become easier. Best of all, those big tablet screens can be used to show a customer around a custom version of the car in front of them. All of this makes the selling process simpler and more cost-effective.
3.   Apps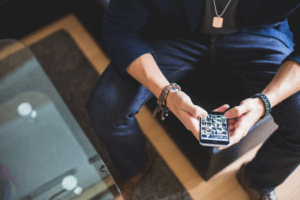 Intimately connected with the ways in which handheld devices are changing the car buying process are the apps powering those handhelds. From instantly checking bluebook values to making detailed loan calculations, apps are empowering consumers with real-time access to valuable purchasing information.
What does that mean for the average dealer? It means that salespeople need to be on top of their game. If a customer can check a claim about a loan rate or average price, one single false statement can destroy a customer's confidence in that salesperson and your dealership. There's far less room for error.
4.   Dealer Websites
You're probably already asking yourself how websites count as new technology changing the auto industry. What's important here is not that you have a website (though, obviously, you should), but that your website incorporates all of the latest technologies.
One example is responsive design. With so many customers using their mobile devices to browse and compare on-the-go, it's essential your site looks excellent on a mobile device. In fact, not using responsive design will hugely affect how your site is ranked in mobile searches.
That's really only the beginning. From closely tracking data like bounce rates, to compiling a killer SEO (Search Engine Optimization) strategy, your online presence is as important an investment as your showroom. After all, customers are going to interact with your dealership online more and more. Make sure they see you at your best.
5.   Reviews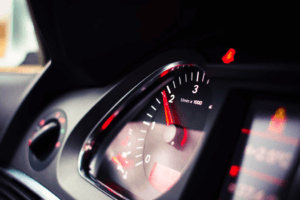 A strategy for obtaining positive reviews needs to be at the core of your overall online presence. From using an e-mail campaign to simple verbal encouragement after making a purchase, turning positive customer experiences into positive reviews has a great multiplier effect.
One of the greatest challenges any car dealership faces today is building trust with customers. Online reviews are at the core of how most people determine if a brand or company is trustworthy. These reviews are far too important to leave to chance. A strategy and serious effort are essential.
There are other ways to build trust online and offline as well. For example, once you've followed this auto dealer surety bond process and become bonded, you can educate customers about how your bond protects them. There's always room to get creative!
How has technology changed your auto dealership over the past few years? Have you tried any of the strategies mentioned above? Share your thoughts and experiences in the comments.
About the Blogger
Eric Halsey is a historian by training who's been interested in US small businesses since working at the House Committee on Small Business in 2006. Coming from a family with a history of working on industry policy, he has a particular interest in Surety Bonding, the Automotive Industry, and Professional Certification; he shares his knowledge for JW Surety Bonds