Written by a Guest Blogger
The easiest and most simplistic way to get into a car that you locked  your keys into is to keep a spare key. It's always helpful, and the wisest thing you'll ever do. A lot of times, people tend to forget their car keys in the car itself, and if you don't have a spare key on you, you'll get into a fix. Some cars by General Motors may have a service like OnStar. If yours does, call OnStar and they can unlock your car remotely. Or if you have their RemoteLink Mobile App, you can do it yourself from your smartphone. Many towing companies offer unlock services. If you have AAA, call the number on your card and they can unlock your vehicle under your membership services.
If you don't have this service don't panic, there are a few ways you can recover your key from inside the car, even if it is locked. You could be in some deserted area but if you've got the right resources, there's no trouble getting back into your car without a key. Breaking into a car isn't a very difficult job, which is why there are many car robbery cases to count. However, worry not, you've got a problem, there is a way to fix it. Take a look at a few of these ingenious ways to break into your car if you've lost your keys inside.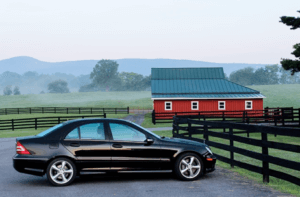 If you have a pull up lock on the door
This trick only works on the door if you've got a pull up way of unlocking the door. For example, old car models had these tiny locks that can be pulled up, which is how the door gets unlocked. If you've got that kind of a car, your best friend will be your shoe lace, or a wire coat hanger. Loop your shoelace into a small knot, leaving space in the middle so you can loop it around the pull up lock. Squeeze in the shoelace through the corner of the door, and once you've gotten the lace in, carefully loop it around the lock, and pull from the outside. This might be quite a tricky task but you've got to do what you've got to do. If at all you don't have any lace in your shoes, you can find one in a store nearby, if there is any. The second way to do it is using the wire coat hanger. You can straighten the wire, and through the hook, you can pull open the ledger and unlock the door. It's the simplest and most effective way so far. Another way is to use an inflatable door opener. For this method you can pry open the space between the door and the window, push in a blood pressure cuff into the gap, and start to release the pressure slowly. This will create a wide enough space for the door to be opened manually. With a wire coat hanger, you can unlock the door after this.
If you don't know where to hide the spare key
Find a magnetic box that will easily stick to the metal of your car. Make sure there's no cause for it to jiggle and fall off, because you don't want that kind of trouble later on while driving. Put your spare key in the magnetic box and stick it in an area where it's hard to find for someone else. Be careful of the fact that this can be spotted by someone, but if you're discreet enough and remember that you've got a key hidden somewhere right on your car, you won't face too much of a trouble with this. Many new cars come with electronic access to the keys, which mean that the doors won't lock unless you've taken the key out of the ignition. Make sure that you know this if you've got that sort of a car. If you've really found yourself in a fix with none of the above ways working, you can always ask for professional help to get ignition key replacement.
If you're locked out with your trunk open
It's not as difficult as it seems, you know. If you locked the doors with the key inside, but your trunk is open because you were busy pulling out grocery bags, then you're not in as much a fix as you think you'd be. You can try to push the rear seat of the car and get the way to enter through the back, which is a bit uncomfortable but not all the same. What you can also do is to keep a spare key in the trunk itself, hidden somewhere in a corner or the other so you can find it and make use of it. Don't forget to replace it in the trunk again after your work is done.
The first thing you must do if you get locked out of your car is to check if all doors are locked. If it so happens that you end up wasting time in coming up with ways to break in, only to realize that one of the doors was already open, it's going to be completely pointless. So ensure that you're not putting yourself in a fix, and always have a spare key.